1. Vibrams.
I would love a pair of these in this color size 40 please! =o) I have been wanting these forever and now is a good time to get them since I am training for a marathon and would love to cross train in these!
Image from here http://www.rockcreek.com/vibram/sprint-womens/
2. Hoodie!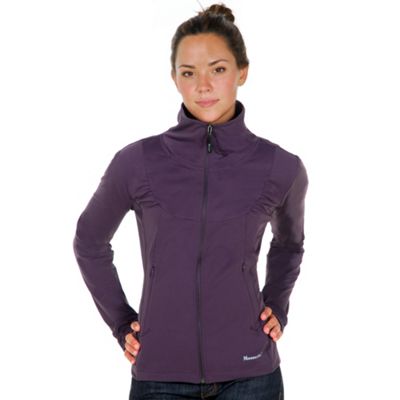 I only have 2 hoodies and one I just wear around the house, so I would love another warm one to wear out and about. I absolutely love this one. And I even love the purple! Size m. please!
image from here http://www.moosejaw.com/moosejaw/shop/product_Moosejaw-Women-s-DJ-Lil--Elle-Yoga-Jacket_10105755_10208_10000001_-1_
3. Softshell
I could really use a new softshell. I only have a fall lightweight jacket or my heavy MI coat and here in rainy Portland, you kind of need something in-between because it really doesn't get that cold. P.S. It doesn't have to be this exact coat…but a size m is good!
image from here http://www.moosejaw.com/moosejaw/shop/product_Moosejaw-Women-s-Danielle-Adney-Softshell-Jacket_10109519_10208_10000001_-1_
4. New running shoes.
http://store.nike.com/us/en_us/?sitesrc=uslp#l=shop,pdp,ctr-inline/cid-1/pid-339157/pgid-301221
It will be a year in Feb since I got my last pair and I really could use an upgrade. I am interested in trying on more of a neutral shoe and seeing how they feel. The Nike Free shoes have always peaked my interest!
5. Messenger bag.
So the only other messenger bag I want are the ones made from old sails. The company is actually in Grand Rapids MI, and I wish I would have bought one before we moved. I love them so much. I would take a small one in place of my purse/bag thing I have now, or a bigger one for carrying gym stuff.
image found here. http://teamworkbags.com/_product_36165/ES-314-198
6. Gift cards, spa treatments, money always accepted. =o)
7. Cookbooks!!! I would love some new cookbooks. Vegan please!
8. Rice cooker.
Oh, how I would love one of these babies. Our stove is so darn temperamental…I would love to be able to set it and forget it. =o) Serious want right now!
image found here http://www.amazon.com/gp/product/B000MAERM0/ref=s9_simh_gw_p79_d3_i1?pf_rd_m=ATVPDKIKX0DER&pf_rd_s=center-3&pf_rd_r=1VPE24X0F02T8SHN5FD3&pf_rd_t=101&pf_rd_p=470938811&pf_rd_i=507846
AND, I'm done. I think. ha. To be honest…I don't need, need, need any of these things. But since Christmas tends to be the time you ask for things you want…well…this is my list. I have been blessed with many, many wonderful things so if I get none of these…that's ok. A girl can dream!